This two day event held at the Barbican was aimed at helping Landlord's and Letting Agents with advice on problems encountered and giving solutions to them.
Davenheath decided to exhibit as it had increasingly become apparent, in the day to day business, that many Landlords and Managing Agents did not know their fire protection requirements or had had installed inadequate or wrongly zoned detection by non qualified persons.
The Davenheath stand was an immediate hit. Barbican staff, fellow exhibitors and, of course, the visiting public, took a great shine to Gip, their dog, seen here in the picture enjoying some biscuits. He was the star of the show and became loved by everyone.
Landlord's and managing agents, with widely varying stories of their experiences, visited the stand. It was evident that along with the requirements that local councils put upon the owners in order to obtain a licence, the array of different fire alarms available and correct level of detection was confusing and complicated.
Expert advice was on hand to the customers and the majority were grateful to get a better understanding of Fire Safety regulations for their particular properties.
Davenheath will be back at the next show in September.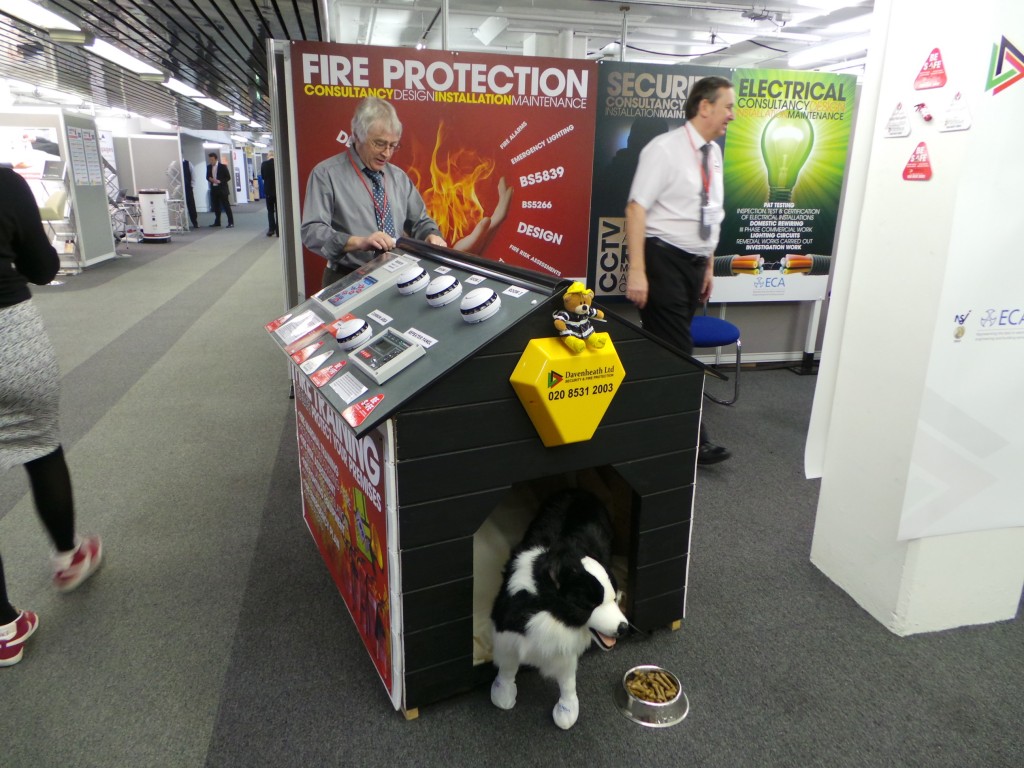 SaveSave